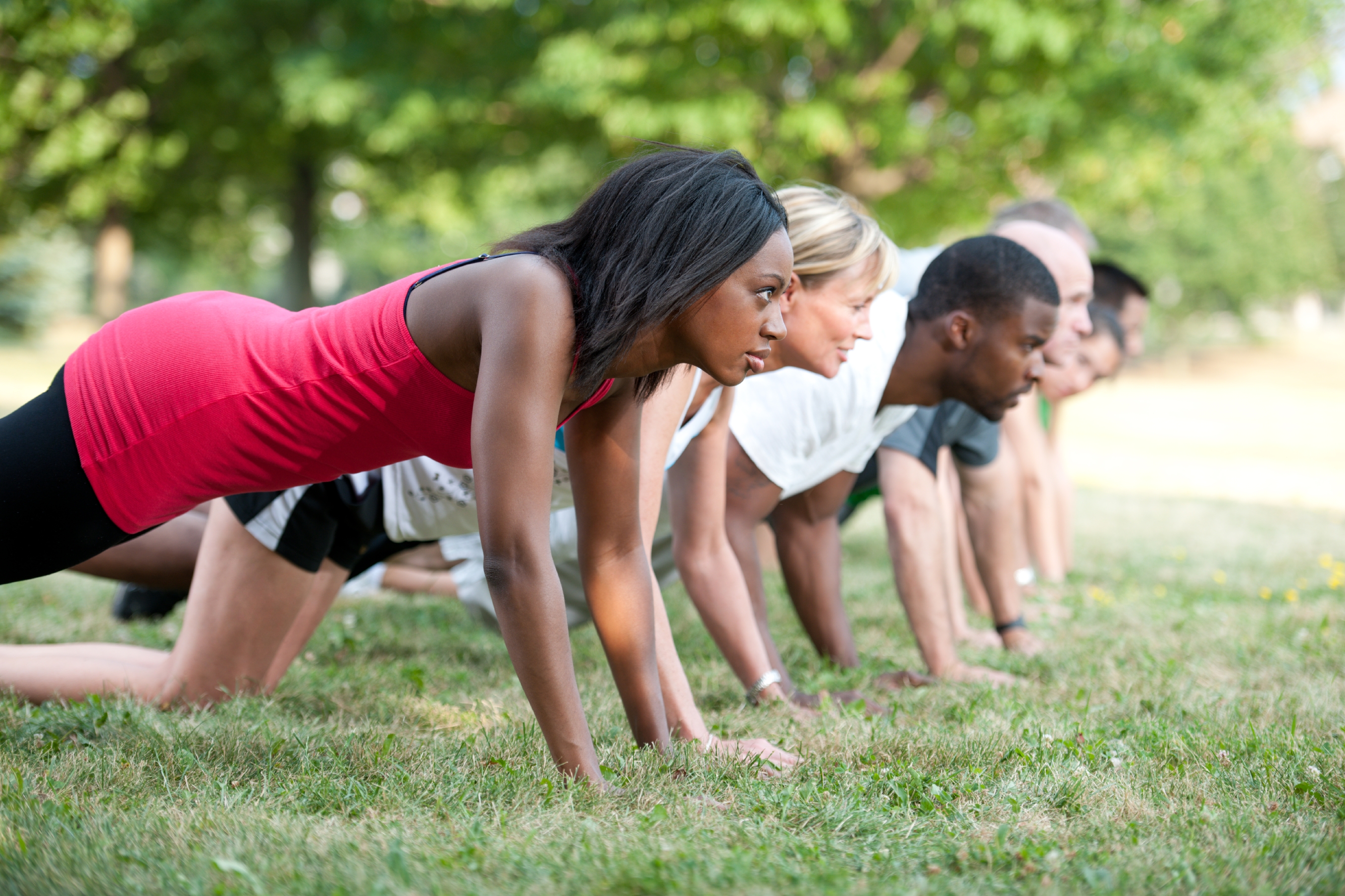 Try this boot camp workout from Napoletan Fitness.  All you will need is an exercise mat, a 15 pound weight for women or 25 pound weight for men, and an outdoor location with a lot of steps!  We used Hoover Dam in Westerville with a staircase totaling 100 steps.
Complete 5 rounds for time in any order you choose:
Roundtrip steps
20 pushups
20 squat jacks
20 full situps
20 squat w/ upright row (10 each side. Use weight)
10 Plank ups
50 yard dash (Hold weight overhead)
Feeling tough!?  Try to beat the trainer's time of 28:33!