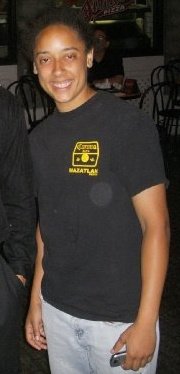 Hi, my name is Jess Napoletan. As the founder of Napoletan Fitness I am committed to helping people experience success. Napoletan Fitness, LLC was established to offer affordable, in home personal training in and around Columbus, Ohio.
I am a 2007 graduate of The Ohio State University where I earned my Bachelor's Degree. Shortly after graduation I realized that working in a field I am passionate about had to be a priority. This led me to pursue a personal training certification through the American Council on Exercise. By November, 2007, I obtained my first job as a personal trainer at Bally Total Fitness in Columbus. After a year of training at Bally I became a part of the first group of personal trainers at the Urban Active Polaris location where I spent two more years helping people achieve their goals.
During my tenure as a personal trainer I have come to recognize the benefits of personalized, goal incentive training.
Whether you are looking to —
lose weight
tone up
become more competitive athletically
achieve and maintain better health
— it is important to set both long and short term goals that are challenging but realistic. At Napoletan Fitness we strive to create a superior type of training that keeps clientele actively involved in reaching predetermined goals.
Through a consistent fitness program — including quarterly goal evaluations, and positive incentives for goal achievement — people are able to achieve the success that they may have lacked in the past. This type of training teaches dedication and commitment along with knowledge about fitness and nutrition that will last a lifetime.
At Napoletan Fitness we believe in providing you with a customized, effective solution and our clients speak highly of us.
Contact us today to begin your personal fitness solution!