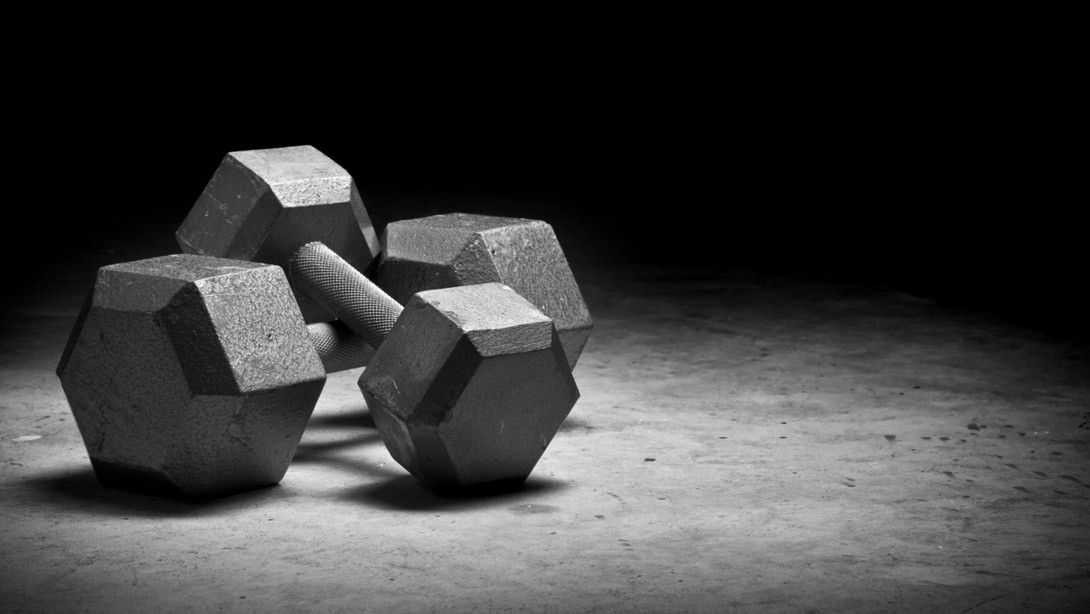 All you need for this workout is a moderate set of dumbbells and a stability ball.  Get a great chest pump in less than 30 minutes and top it all off with a stability ball abs circuit!
You're going to do 5 sets of this circuit changing the duration of your cardio by 10 seconds each round…
5 Wide Pushups
5 Regular Pushups
5 Close Pushups
5 Plyo Pushups
Cardio: Sprint in Place (:10/:20/:30/:20/:10)
Once you've made it through the circuit above 5 times take a short rest and do the same for the circuit below…
5 Wide Chest Press
5 Regular Chest Press
5 Incline Chest Press
5 Chest Flies
Cardio: Plank Jacks (:10/:20/:30/:20/:10)
Finish this all off with 3 different plank variations on the stability ball.  Hold each variation for 30 seconds before moving to the next.  After you've finished all 3 take a small rest and repeat this 2 more times!