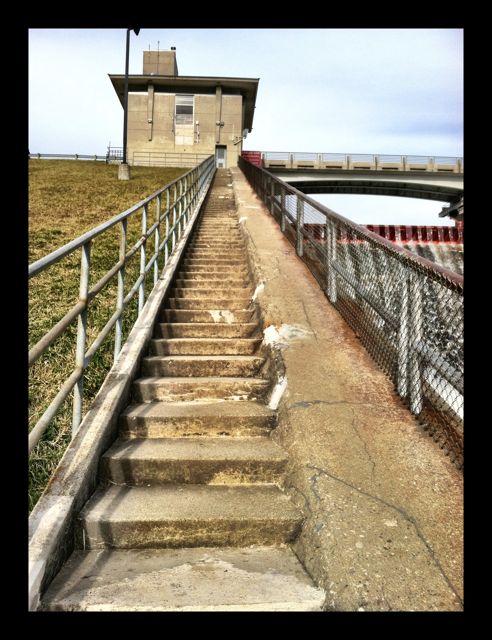 Head to your closest dam and try this snake style workout!  Complete the first exercise followed by the second exercise then back to the first.  Add a new exercise each time you complete a circuit.  Ladies will need 8-15 pound dumbbells and guys will need 12-20 pound dumbbells.  If you don't have access to dam steps you can do this on your stairs at home.
12 Arnold Presses
12 Bent Arm Lateral Raises
12 Crunch & Punch
100 Steps
12 Underhand Cross Body Front Raises (each side)
12 Upright Rows
12 Weighted Toe Touch Crunches
1 Hill Sprint
For a video demo of this workout follow napoletanj on Instagram.  Good luck!